About Us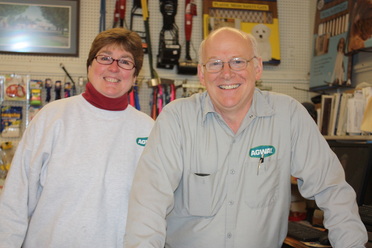 Christopher and Barbara Blatz
In 1984, Christopher and Barbara Blatz purchased Clinton Agway and moved their young family to Clinton, New York. Clinton Agway has grown significantly in many ways over the years as it has had to adapt to the changing world and needs of its customers. In 2003, a dedicated hardware section was added to the store. Shortly after, the paint department returned, bringing with it the newest technologies available. The store front has changed as well and Clinton Agway is proud to be handicap accessible.
---
The history of the Agway Building
Dating back to 1837, the site of the current Clinton Agway was a mill and canal warehouse that served the Chenango Canal until its closure in 1876. The canal could not compete with the efficiency and year-round service offered by the railroad. The Utica, Clinton and Binghamton Railroad, which came to Clinton in 1866, ran along what is now the front of the building facing Clinton Central Schools. In the picture below, you'll notice the three doors that were used to unload rail cars.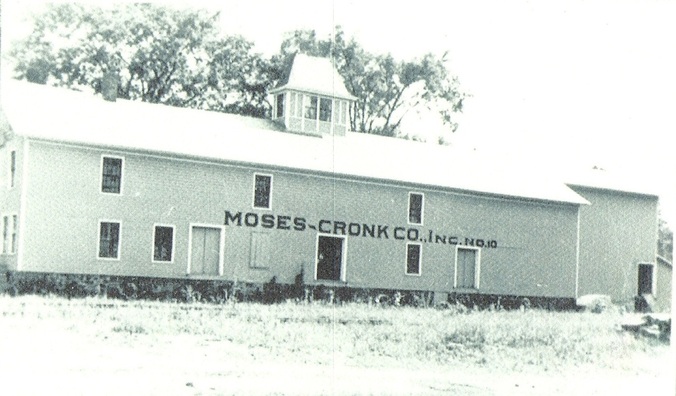 As a feed mill, the building changed owners several times. From 1902 until 1927, the building was owned by William J. Cheney. In 1927, he sold the building to William Morse and his son, Howard, and they ran the business as Clinton Farm Supply. The Moses-Cronk Company purchased the property in 1935 and owned it until Grange League Federation (G.L.F.) became the owner in 1951. Today, you can still see the letters "G.L.F." on an interior wall facing Kirkland Avenue.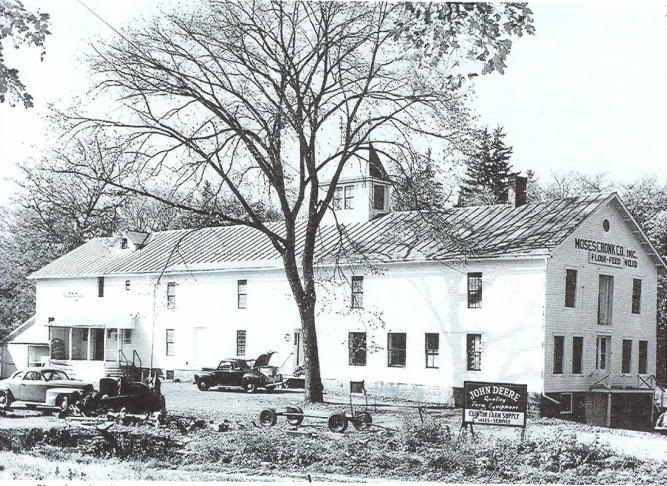 The Moses-Cronk Company during the 1940s. The side in the picture faces the Village Green. The cupola and cast iron trim that you see in the picture have been removed.
In 1964, G.L.F. and Eastern States Co-Op merged, forming a new company called Agway. This location had various managers until 1984, when Christopher Blatz, then an Agway Store Manager, and his wife, Barbara, bought the business.

Until around 1990, there was still a working feed mill within Clinton Agway. Feed bins on the second floor of the mill would drop feed into shoots for bagging on the first floor. Although the bagging of feed had stopped around 1990, the feed grinding equipment was not removed until the 2003 expansion of the store.
*Sources: Farms and Barns of Kirkland, New York; Edited by Richard L. Williams,